Chapter 13: Producing Your Own News
Many companies practice "brand journalism" or "corporate journalism" by creating and publishing their own newsworthy content. Readers can find the content directly, and it often results in coverage by other media as well because the information has news value. Like many organizations, OhioHealth has many stories to tell and not enough journalists to tell them. There were nearly five public relations specialists for every reporter in 2013, according to the Pew Research Center.
The
OhioHealth newsroom
now shares media coverage of OhioHealth as well as self-published content such as a
video package
about how Ohio prepares for mass casualty disasters. This video allowed the health system to control messaging, protect patient information and review the final product – things that can be tricky or impossible when working with media.
As editor for OhioHealth's blog, Gleason creates an editorial calendar and looks ahead to OhioHealth events as well as recognitions like Colon Cancer Month or National Donut Day to consider content that will help readers. (The result: A blog post on the healthiest choices for a Krispie Kreme run)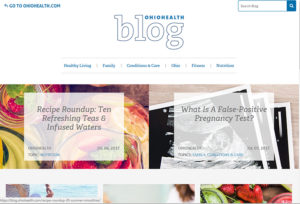 News values still apply. The
best performing blog post
for OhioHealth was written by a breast cancer surgeon who was diagnosed with breast cancer. She shared what she wished she would have known before she was diagnosed with breast cancer about what she would face and what would surprise her.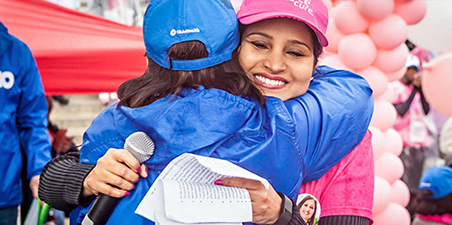 Gleason brought over the following skills from her years as a journalist that help her tell compelling stories on behalf of OhioHealth:
Digging for a story
Asking the right questions
Helping somebody who doesn't do this job on a daily basis understand what your mission is and what you're helping them accomplish.
Being objective
Looking at everything from the audience's point of view