Chapter Two: Faith and Religious Identity
Diverse Religious Identities of the Middle East
The Middle East is perceived as predominantly "Islamic" due to the Muslim majority of the region's population, but large numbers of non-Muslims reside there, and pre-Islamic influences remain significant. While it's thought of as an Islamic region, the Eastern Orthodox Christian Church is a significant part of the region, for example. Its origins are rooted in Greek-speaking communities of the Eastern Mediterranean. Their split from Rome, what is now known as the Great Schism, was likely as related to the linguistic and cultural divide as much as to theological differences between the bishops of the Eastern Mediterranean and of the Western Mediterranean (Matejic, 2012).
This chapter therefore provides an overview of the predominant religions of the Middle East, including Islam, Judaism, Christianity, and Zoroastrianism, but there is significant diversity beyond these four religions. There are a number religious minorities, which may be sub-sets of a major religion, a case of religious syncretism, or something completely outside of those traditions.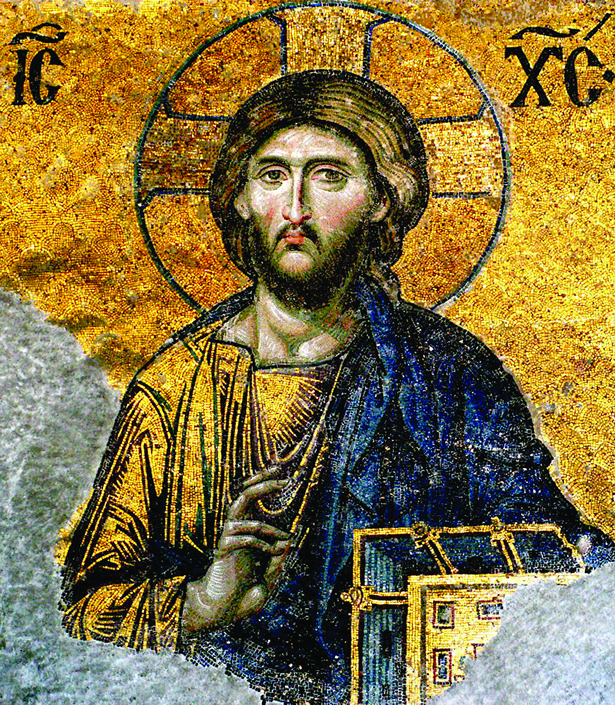 The Abrahamic Faiths
The monotheistic religions of Judaism, Christianity and Islam, are sometimes referred to as "Abrahamic Faiths" because of their shared heritage stemming from the patriarch, Abraham. Within these faiths there are many sub-categories, in addition to religious traditions of the region that came before Abraham, such as Zoroastrianism. Its founder, Zoroaster, was born in what is now Afghanistan, and the faith continues among a small number of adherents in Iran, India, and other parts of the world. Muslim and non-Muslim communities in Iran, Afghanistan, Pakistan, and Central Asian countries continue to practice its traditions alongside their religious practices. For example, marking the Spring Equinox in the festival of Now Ruz is a major traditional holiday in Iran, Afghanistan, Central Asia, and Pakistan.
There are general cultural aspects shared by Judaism, Christianity and Islam. They each:
Were founded by a Semitic person or people;
Refer to the same God: Yahweh in Hebrew; Jehovah in English; Allah in Arabic; Khuda in Persian.
Use similar concepts of Justice. For example the idea that one should always consider God to be present when one is judging. Other than murder, adultery and stealing, bearing false witness was one of the most egregious crimes in the societies in which these religions originated.
Islam and Judaism have more doctrinal similarities with each other than they have with Christianity, especially in regard to their concepts of monotheism (God being without offspring or partner – this is a specific reference to Surat al-Ikhlas of the Qur'an in Islam – ), their legal systems and in their rigorous restrictions on daily life and practice, such as their protocols for diet. However, unlike Judaism, both Islam and Christianity are universal religions; i.e., one needn't be born into it to participate in the religion. The following religious comparison grid provides key areas of similarity and difference amongst them.
Abrahamic Religions Comparison Chart
| | | | |
| --- | --- | --- | --- |
|  Belief/Practice | Judaism | Christianity | Islam |
| Concept of God, monotheism | One god, considered as creator and sustainer of the universe. Worship of any additional gods is discouraged by banning images of humans and animals which could potentially be idols. | One god, considered as creator and sustainer of the universe. God as cause of Mary's immaculate conception, and "father" of Jesus. | One god, considered as creator and sustainer of the universe. God possesses no partner, no offspring. Worship of any additional gods, or idols, is strictly forbidden. Worship of any additional gods is discouraged by banning images of humans and animals which could potentially be idols. |
| Messengers of God/Prophets | Belief in prophets of God. | Belief in prophets of God. Jesus is considered the Son of God. | Belief in prophets of God. Belief that Muhammad is the last of God's prophets. Jesus is considered a prophet. |
| Timing for weekly worship/community gathering. | This is a day of rest,  Friday evening through Saturday evening is a time of required rest from normal daily work. Synagogue services on Saturday are a time designated for community. | This is a day of rest, Community worship on Sunday. It is a required day of rest from normal daily work. | Friday is the day for group prayer.  Work is allowed, however. |
| Scripture | Torah (including the Ten Commandments). | Torah (including the Ten Commandments); New Testament. | Torah (including the Ten Commandments); Psalms; Gospels of the Christian Bible; Qur'an |
| Afterlife/eschatology | Judgment Day, Hereafter | Judgment Day, Hereafter, Heaven, Hell, Purgatory, Limbo | Judgement Day, Hereafter |
| Stories of Human Origin | Adam and Eve as the first humans; the great flood; | Adam and Eve as the first humans; the great flood; | Adam and Eve as the first humans; the great flood; |
| Alms | Tithing, or giving a portion of your wealth to those in need. | Tithing, or giving a portion of your ealth to those in need. | Alms, or Zaka, is one of the five pillars |
| Circumcision | Required for males. | Not required. | Required for males. |
| Pilgrimage | Was required, until the temple in Jerusalem was destroyed. | not required. many pilgrimage sites, however. | required to Mekka. tombs and shrines that may also pilgrimage sites. |
| Ritual Use of Water | Ablutions before prayer, and traditionally before entering the Temple in Jerusalem. | Holy water is used before entering a church, to bless worshipers during mass, and to baptize. | Ablutions are required before prayer. |
| Messianic expectations | The king will one day return. | Jesus will return on Judgment day | Shi'is expect the rightly-guided Imam, or Mahdi, to return. |
| Supernatural entities | Angels | Angels, Satan/Lucifer | Angels, Jinn, Satan, or Shaytan/Iblis |
| Fasting and Dietary restrictions | Fasting for Yom Kippur.  Multiple restrictions and requirements for preparation, including the way to slaughter animals. No pork. Ritual use of alcohol. | Fasting for lent. Eastern Orthodox Christianity requires a vegetarian diet for lent.  Pork is allowed. Ritual use of alcohol. | Fasting for Ramadan. Multiple restrictions and requirements for preparation, including the way to slaughter animals. No pork. No alcohol. |