Book Title:

A Quick and Dirty Guide to Art, Music, and Culture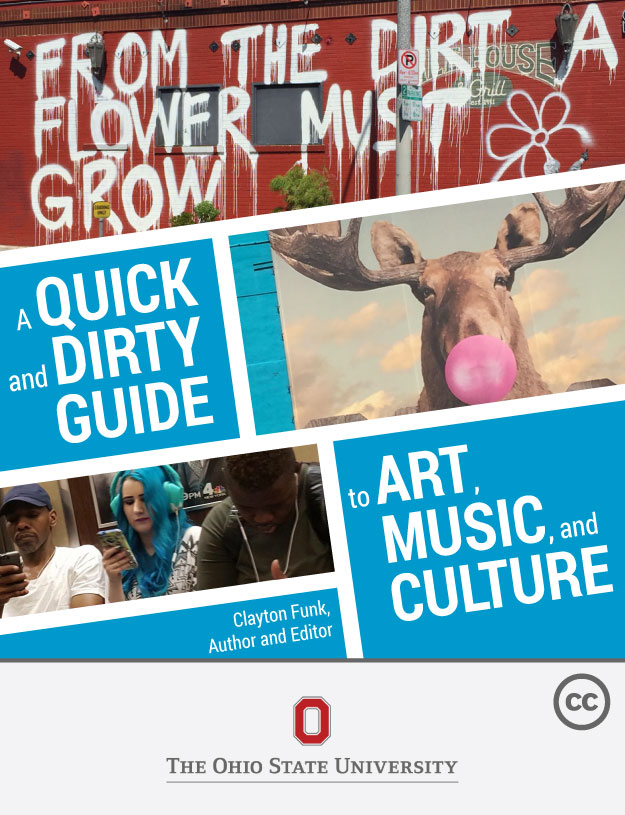 Book Description: A guide for Artist and Musician Biographies at http://aaep1600.osu.edu
License:
Creative Commons Attribution
Book Information
Book Description
This is a guidebook to a web resource of Artist and Musician biographies (http://aaep1600.osu.edu). We discuss art and music in the context of popular culture, so chances are you will see relationships between art and music and what you are learning and the way you live, to connect them to your own experience.
License
A Quick and Dirty Guide to Art, Music, and Culture by The Ohio State University is licensed under a Creative Commons Attribution 4.0 International License, except where otherwise noted.