4. Pop Art and New Kinds of Rock
Clayton Funk
"Everything is beautiful. Pop is everything." — Andy Warhol
Throughout the 20th Century, once-radical art movements usually shift to the mainstream culture. New generations of artists assimilate the ideas from the last movement, then rebel and push out the boundaries. This happened with the transition from Abstract Expressionism to Pop Art. In America the "originators of Pop Art" include Robert Rauschenberg and Jasper Johns. Both were influenced by John Cage, who, of course, was heavily influenced by Marcel Duchamp. In Europe, a similar movement developed, also in response to Abstract Expressionism, which was called "Nouveau Réalisme." These artists were also influenced by the tradition begun by Duchamp.
Here is a link to this video: Alan Cumming on "How Pop Art Found It's Pop".
Social and cultural forces were also important in the development of Pop Art. The development of Rock and Roll in the mid-fifties and the unprecedented youth culture had separated young people from the adult generation. In a period of affluence and sexual liberation many young people sought emancipation from earlier values and a cult of musical and movie stars developed, including Elvis Presley, James Dean, and Marilyn Monroe. This resulting emphasis on the media brought about changes in the way people looked at images, objects and art, and as you would expect, artists led the way in bringing together the emerging pop culture in the mass media and art in galleries and museums. Pop art expanded into a major movement running counterpoint to Abstract Art, as artists introduced many new Pop Art forms across the art world.
By the 1960's, the subject matter and artistic forms of Pop Art, as well as the rock music of the time, reflected the cultural characteristics of that turbulent time in a manner that brought the arts and everyday life together, as Duchamp's work had predicted. Although Pop Art is often associated with the 1960's, it has continued as an important new forms of contemporary art to this day as Neo-Pop and Pop Surealism and other genres. Their influence has been enormous, as we will see later in the course when we examine a younger generation of artists with similar interests who emerged in the 1980s.
Pop Art in America developed from the new self-confidence that American art had demonstrated in the 1950s as it liberated itself from European domination with the emergence of Abstract Expressionism. Major American Pop artists include: Richard Artschwager, Jim Dine, Red Grooms, Robert Indiana, Jasper Johns, Ray Johnson, Edward Kienholz, Roy Lichtenstein, Marisol Escobar, Claes Oldenburg, Mel Ramos, Robert Rauschenberg, Larry Rivers, James Rosenquist, Edward Ruscha, George Segal, Wayne Thiebaud, Andy Warhol, and Tom Wesselmann
More recent research has uncovered more women artists who considehttps://aaep1600.osu.edu/media/chryssaNyTimes.pdfred their work pop art or were heavily influenced by popular culture: Corita Kent. Marjorie Strider, Pauline Boty, Evelyne Axel, Chryssa Vardea, Dorothee Slelz. Yayoi Kunama, Martha Rosler and Elaine Stirtevant.
In Britain, artists also realized that English culture was increasingly influenced by mass media as well as social change and that this process was also leading to the increased Americanization of Europe. Important British Pop artists include: Peter Blake, Richard Hamilton, David Hockney, Allen Jones, R. B. Kitaj, and Eduardo Paolozzi.
The European strains of Pop Art known as "Nouveau Réalisme," which means New Realism, was stylistically more diverse than American or British Pop Art, perhaps because it developed in a number of countries on the Continent with diverse national viewpoints. What brings these diverse attitudes together in "Nouveau Réalisme" and makes it similar to British and American Pop Art is the artistic interest in popular media and culture, found objects, and advertising. Important members of the "Nouveau Réalisme" movement include: Arman and Yves Klein (France), Enrico Baj and Piero Manzoni (Italy), Öyvind Fahlström (Sweden), and Richard Lindner and Gerhard Richter (Germany).
Music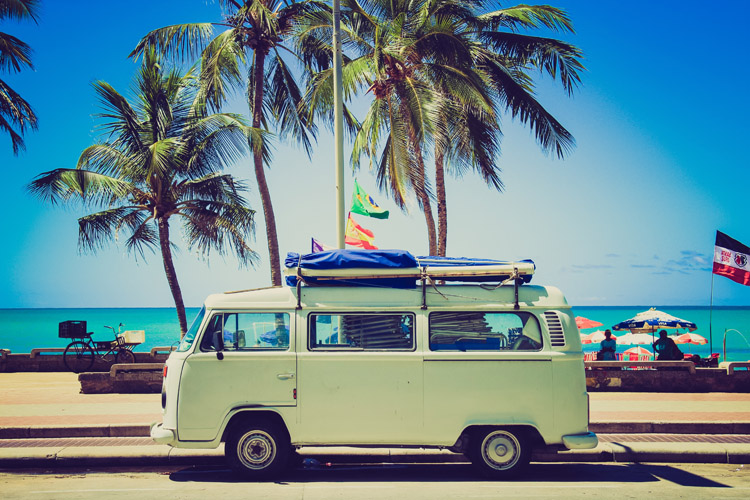 Surf Rock
Surf Rock was a very popular form of Genre in the 1960s that was positioned to compete with softer genres of rock and roll and new British groups. Popular movies of Hollywood filled audience members' imaginations with references to sunny California Beaches, surfing, hot rods, and summer paradise, as if to portray the lie off stage lives of singers like Elvis Presley and teen heartthrob actors, like Frankie Avalon and Annette Funicello. Surf Rock was characterized by reverberating guitar work, and massive instrumentals that sometimes sounded like the ocean. In terms of the range of sounds that it explored, it was revolutionary music for its time. Surf groups included the Beach Boys, the Chantays, the Surfaris, Jan & Dean, and Ronny & the Daytonas.
The British Invasion
The British Invasion was also part of the British-and-American cultural exchange that began in the 1950s, when Radio Broadcasts by DJs like Wolfman Jack were syndicated to European Radio Stations. By the 1960s the British television and film also became popular in the United States.
In music we see influence derived from youth subcultures, mainly from groups like the Rockers, and the Mods. From these groups emerged rock bands that migrated to the United States in the mid-1960s The English Rock bands invaded the American market after the breakthrough success of the Beatles. They included the Rolling Stones, the Kinks, Gerry & the Pacemakers, Herman's Hermits, the Who and the Zombies.
Later in the 1960s and into the 1970s, the the British Invasion brought influences from the British Mass Media to American television and film, which we shall discuss in detail in Reading Six. In television, such situation comedies (sitcoms) as All in the Family were derived from British Programming. Monty Python was also an important British influence. His television show Monty Python and his Flying Circus challenged conventions of what Americans thought was funny on TV by introducing stream-of-consciousness narratives in which unrelated characters and props appeared to be part of what the characters considered normal. Python also produced films that are cult classics, today. They include The Meaning of Life, The Life of Brian, Monty Python and the Holy Grail.
In recent programming such television shows as The Office were also adapted from British television. To this day, British and American cultures continue their exchange and have created a global phenomenon. Bear these issues in mind as you read these biographies:
With these perspectives in mind, study the biographies under Pop Art and 1960s Rock at the Biographies menu: http://aaep1600.osu.edu/book/menu1960s.php
Or just follow these lists:
Music