Chapter 8: Setting an Up Front Social Strategy
How the Pros Do It: Jeni's Generates Buzz About Upcoming Collab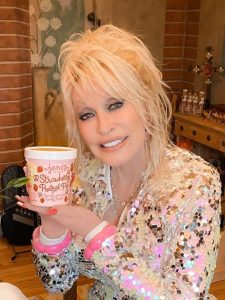 Belle Communication worked with Jeni's Splendid Ice Creams to creatively generate widespread excitement and chatter leading up to and through the announcement of the brand's collaboration with Dolly Parton and the launch of her signature Strawberry Pretzel Pie flavor.
The campaign's three objectives were to increase Jeni's share of voice by at least 5% compared to competitors, secure coverage in food, lifestyle and entertainment media outlets, and generate widespread excitement ahead of the collaboration announcement.
With these objectives in mind, the Belle team researched Jeni's most recent collaboration with Tyler, The Creator. They also conducted research on the media and social landscapes. The found increasing popularity of brands and celebrities dropping clues and "Easter eggs" to engage audiences.
With that trend top of mind, Belle recommend a two-prong campaign approach:
Execute a four-week teaser campaign announcing an upcoming collaboration but not revealing the partner to generate chatter
Generate local and national media coverage of the collaboration
The social strategy focused primarily on Instagram, where Jeni's asked fans to post dream collaborators for the brand. Jeni's also dropped clues on social media and embraced the "leaking a secret" concept. Posts included a series of emojis teasing Dolly Parton and the in-feed photos gradually built a grid that ultimately revealed a picture of Dolly.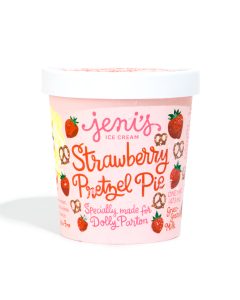 The campaign ultimately generated two rounds of excitement and media coverage: one when Dolly Parton was announced as the collaborator and a second when the new flavor was announced. The campaign drove record sales, crashing the website from traffic.