Chapter 11: CG Production Companies
11.2 Industrial Light and Magic (ILM)

George Lucas was born and raised in Northern California. He attended the University of Southern California film school. Always considering the Bay Area his home, Lucas returned to Northern California to pursue his film career. In 1971 he formed his own independent production company, Lucasfilm Ltd., in Marin County, just north of the Golden Gate Bridge.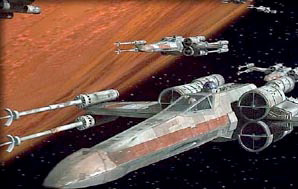 In July of 1975, with the Star Wars saga already written and design work begun the previous year, Industrial Light & Magic (ILM) was established[1] to produce the visual effects for Star Wars. That same year Sprocket Systems was established to edit and mix Star Wars. It was later to become known as Skywalker Sound. In 1977 Star Wars opened and became the largest grossing film of all time to that date. It received six Academy Awards for original score, film editing, sound, art and set decoration, costume design and visual effects, as well as a Special Achievement Academy Award for sound effects creations.
With the release of The Empire Strikes Back in 1980 and a new home in San Rafael, ILM began to establish itself as the leader in visual effects production. The same year, ILM began to work on its first non-Lucasfilm picture, Dragon Slayer.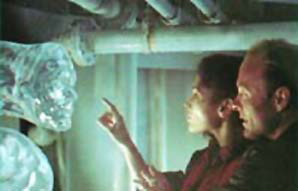 Throughout the 1980s, ILM continued to receive recognition for its visual effects work, earning 10 Visual Effects Academy Awards during that decade. Included among the films honored are: The Empire Strikes Back, Raiders of the Lost Ark, E.T. The Extra-Terrestrial, Return of the Jedi, Who Framed Roger Rabbit and The Abyss. In The Abyss, ILM made further breakthroughs in computer graphics with its creation of the pseudopod, the first wholly computer-generated character [in a motion picture].
Skywalker Sound was also honored with 5 Academy Awards during this period for Best Sound and Best Sound Effects Editing on films including The Empire Strikes Back, Raiders of the Lost Ark and E.T. In 1987, construction was completed on the Technical Building at Skywalker Ranch, Lucas's film production facilities in central Marin, allowing Skywalker Sound to move into the 145,000 square-foot facility.'
Terminator 2: Judgment Day in 1991 was another milestone in the history of Lucas Digital. Additional advancements and achievements in the field of computer graphics were realized. Both ILM and Skywalker Sound were rewarded with Academy Awards for their work on the film.
In 1992 George Lucas was honored by The Academy of Motion Picture Arts and Sciences with the Irving Thalberg Award. This award is voted by the Academy Board of Governors to a creative producer whose body of work reflects a consistently high quality of motion picture production and is given only in years when the Board feels there is a deserving recipient. Steven Spielberg presented the Thalberg statue to Lucas at the Academy Awards Ceremony on March 30th.
The following year, in 1993, a new corporate structure was set up among Lucas's various companies to allow for management flexibility and accountability. Three separate companies were the result of the restructure:
Lucasfilm Ltd. – Film and Television production,THX and Licensing/Toys
LucasArts Entertainment Company – Games and Learning
Lucas Digital Ltd. LLC- Industrial Light + Magic & Skywalker Sound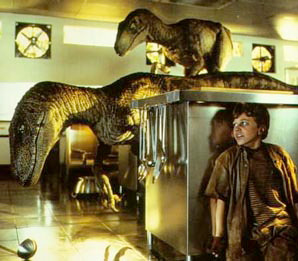 That same year, ILM completed the visual effects for Jurassic Park, creating computer graphic animals which blended flawlessly with the live action footage while Skywalker Sound was in charge of creating the audio effects. Again, both units were recognized with Academy Awards for their work in Sound, Sound Effects Editing and Visual Effects.
The nineties saw continued success and awards for both companies. Notable films that benefited from their expertise included Forest Gump, The Mask and Twister. In 1997, the twentieth anniversary date of Star Wars, all three movies in the Star Wars trilogy were rereleased. New and refined digital footage was inserted and the sound was enhanced. Record crowds greeted familiar characters with applause and delight and Star Wars once again became the largest grossing movie of all time.
Lucas hired effects expert John Dykstra to head a new production facility, located in old warehouses in Van Nuys, California. After completing Star Wars he relocated ILM to the Bay Area. They are located in San Rafael, California, but have several other campuses, including in the Presidio Park in San Francisco (information about the campuses can be found at 
http://www.lucasfilm.com/inside/campuses/)
After ILM finished Star Wars, Lucas contracted Triple-I for several CG effects tests, including animating X-wing fighters (Art Durinski and Gary Demos produced the tests) for The Empire Strikes Back. Lucas was impressed but couldn't come to contractual terms with Triple-I. Instead he made the decision to establish his own CG division, and recruited most of the researchers and management from NYIT, including Alvy Ray Smith and Ed Catmull, to staff the new division.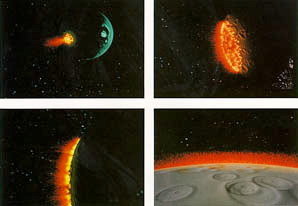 The initial years were spent in research, developing film scanners and recorders, software for CG compositing, rendering architectures capable of film work, and computer assisted film and sound editing. The first production work came for the Genesis sequence for Star Trek II, The Wrath of Khan (see discussion in the Pixar section.)
Many of the CG team reorganized to form Pixar and Lucas reformed the Lucasfilm CG division as the ILM Computer Graphics Division, but as it grew in importance it became the prominent component of ILM, and the distinction as a separate name and division disappeared. Lucas Digital was the umbrella company for ILM and Skywalker Sound. The other Lucas companies were Lucasfilm, LucasArts, Lucas Licensing, and Lucas Learning.
In the early days of the company, they also established a CGI commercial production division. This group accounted for a large percentage of ILM's income during this time, but saw its importance diminish with a downturn in the economy and a cutback by customers for CG advertising work. As a result, ILM decided to close the department in mid-2002.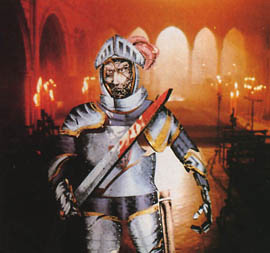 The Lucasfilm Computer Graphics Group developed several industry leading hardware and software systems. The Pixar Image Computer was developed for compositing operations. The internal frame buffer was a special built hardware component that was controlled mainly by SUN machines and driven via command line. In 1984 it was used to composite the stained glass knight for the movie Sherlock Holmes. It was also coupled with the ILM built laser film scanner and recorder. They also developed a high quality renderer suitable for photorealistic film-resolution work. The scanline rendering algorithm was called REYES (Renders Everything You Ever Saw). The group developed shading trees which eventually became RenderMan's Shading Language.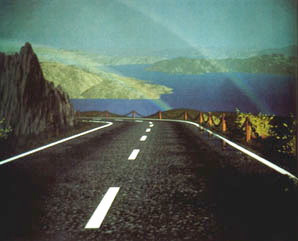 One of the early images made by the group was called Road to Point Reyes. The rights to much of this ILM hardware and software technology was sold to Steve Jobs in 1986, as Pixar was founded (see next section).
The computer group associated with the graphics group developed a system to do film editing, which was called EditDroid. This development effort was headed by Ralph Guggenheim, who also came from NYIT. EditDroid was the first non-linear editing system. It was based on SUN hardware coupled with a laserdisc system and 3/4″ tape recorders. It had a custom touchpad used to make the cuts, and its interface used a timeline approach.
The SoundDroid was a similar custom computer system based on the Audio Signal Processor computer the group first built. It had an interface with a touchpad that permitted cutting and editing sound clips. Afterwards Lucas created a company called DroidWorks which would develop and sell these systems, but being custom solutions they were quite expensive. Eventually Lucas licensed and sold much of the technology to Avid in 1993.
Other innovations that have come out of the ILM efforts include:
Poster for Willow

the expansion of morphing by Doug Smythe, based on the system first developed by Tom Brigham, formerly of NYIT, for use in the movie Willow (they received an Academy Technical Achievement Award in 1992 for the software morf)

The Dinosaur Input Device was later renamed the Digital Input Device or Direct Input Device. The DID was an armature, very similar to those ones used in stop motion but it also had electronic encoders at the joints. The encoders would translate the positions of the joints into the computer where the data could be used to move the skeleton of a CG dinosaur. The traditional stop motion animator could pose the armature (and hence the CG dinosaur) and set keyframes. ILM received an Academy Technical Achievement Award in 1996 awards for this development.
John Knoll (who was a motion control technician) and his older brother Thomas Knoll (a PhD candidate at the University of Michigan doing work in image vision) developed Photoshop in 1987. It was designed for Macs, based on the functionality of the Pixar Image Computer, and was used on the Abyss.
The group led by David DiFrancesco eventually developed a laser film scanner and recorder in one unit in 1980, and in 1983 the unit was incorporated into the Pixar Image Computer. The first project to use the system was Young Sherlock Holmes. Several other facilities were also developing film scanners including Triple-I, CFC, PDI and RFX. All the facilities were recognized with Academy Awards in 1994 for their pioneer work in film scanning.
ViewPaint was ILM's proprietary 3D paint system. It allowed the user to paint color texture maps on 3D models, and also allows for the creation of displacement maps, transparency maps, specular maps, etc. ILM received an Academy Scientific and Engineering Award in 1996 for ViewPaint.
Caricature is ILM's proprietary animation software, developed by Cary Phillips of the R&D group. It was developed to meet the challenges of the facial animation for Dragonheart. The tool became so successful that animators started it using more extensively, not only for facial animation but also all sorts of secondary animation, like the breathing and skin jiggling of the dinosaurs in The Lost World. Cary Phillips received an Academy Technical Achievement Award in 1998.
ILM has significantly influenced the entire CGI industry, through its innovative software and hardware research and development, its incredible film work, and also through the companies that have grown with former ILM people. Some examples of such companies are:
Apogee was the FX facility created by John Dykstra, the original Star Wars supervisor. Dykstra decided not to move to Northern California and opened shop in the old ILM facilities of Van Nuys. There he worked on several projects: Star Trek The Motion Picture, Firefox and Invaders From Mars. In 1993 Apogee closed.
After the completion of Star Wars Hoyt Yeatman and Scott Squires in 1979 founded Dream Quest Images. Some early projects included The Adventures of Buckaroo Banzai Across the 8th Dimension and Blue Thunder. DQI was bought by Disney to serve as their in-house FX facility in 1994. Disney reorganized and brought together the CG group of Feature Animation with DQI and renamed them The Secret Lab in late 1999, which closed in 2002.
Boss Film was founded by former ILM supervisor Richard Edlund in 1983. Some early projects included Ghostbusters, Die Hard and Poltergeist 2. Edlund closed the facility after its last two projects, Air Force One and Starship Troopers.
Phil Tippett was the stop motion master at ILM. In 1983 he decided to leave ILM and work on his own in a facility that would eventually become Tippett Studio. Some early projects include Dinosaur!, Robocop, and Willow. Tippett Studio is located near Berkeley, California.
Digital Domain was founded by filmmaker James Cameron, makeup FX wizard Stan Winston and former ILM President and GM Scott Ross. Some early projects included True Lies and Interview With a Vampire. DD remained the second largest FX facility and was located in Venice Beach, California, where they worked on both large film projects like Titanic, small FX films like A Beautiful Mind, countless commercials and special projects like T2 3D.
Sony Pictures Imageworks was started as a small in-house FX unit for Sony Pictures. In 1995 Sony offered Ken Ralston a position as its president to lead the expansion of the effort. Many other ILMers followed, including Lincoln Hu (Director of Technology at ILM ) who became Senior VP and Chief Technology Officer at Imageworks.
While Weta Workshop was founded in 1986 by Dan Taylor, Weta Digital wasn't formed until 1993. Several former ILMers, including Wes Ford Takahashi traveled to New Zealand to setup the basics of the new digital division. Weta Digital worked on Contact and owner Peter Jackson's Lord of the Rings. For the Two Towers former ILM supervisor Joe Letteri joined the production as the supervisor.
Former ILM CG artist Henry LaBounta joined PDI as their VFX supervisor in PDI's CAFE (Computer Animation and Feature Effects). CAFE worked in many VFX projects like The Peacemaker and The Legend of Bagger Vance, Steven Spielberg's A.I. Artificial Intelligence and Minority Report. Due to the success of Shrek, PDI decided to close CAFE and concentrate on feature animation projects and commercials.
Many former ILM members have joined Electronic Arts, like supervisors Dave Carson, Henry LaBounta, and Habib Zargarpour, and top CG artist Jay Riddle.
Other notable facilities out of ILM include Complete Pandemonium (Steve "Spaz" Williams and Mark A.Z. Dippé), FreedomZone (Ellen Poon), The Orphanage, formed by Rebel Unit members Stu Maschwitz, Scott Stewart and Jonathan Rothbart, Tweak Films (R&D Lead Jim Hourihan and TD Chris Horvath), Digital Fauxtography (Terrence Masson), and DVGarage (Alex Lindsay).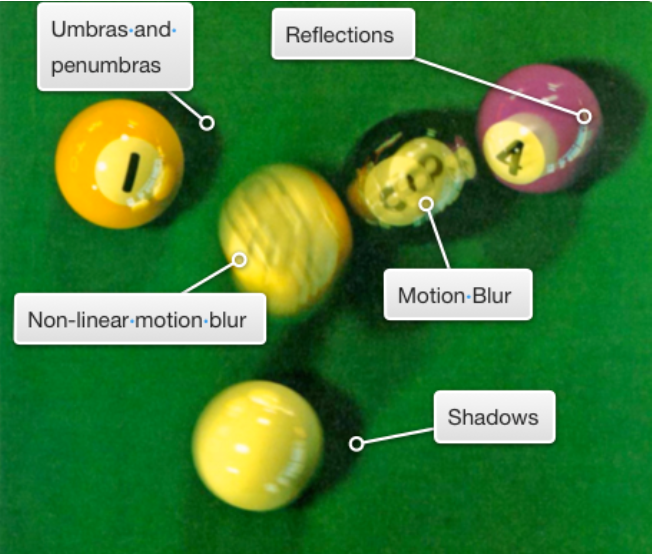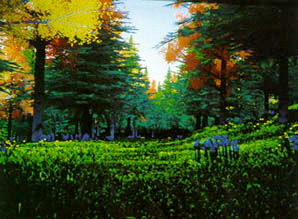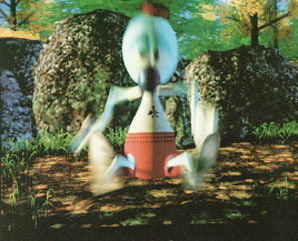 Movie 11.1 Star Wars to Star Wars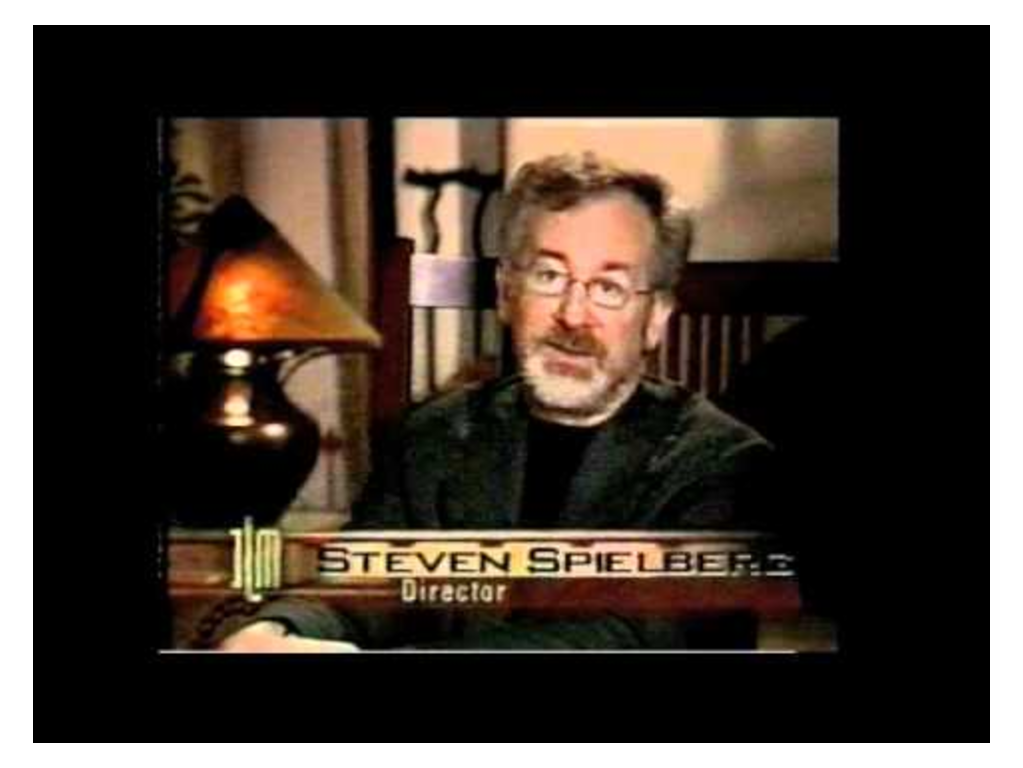 Movie 11.2 Jurassic Park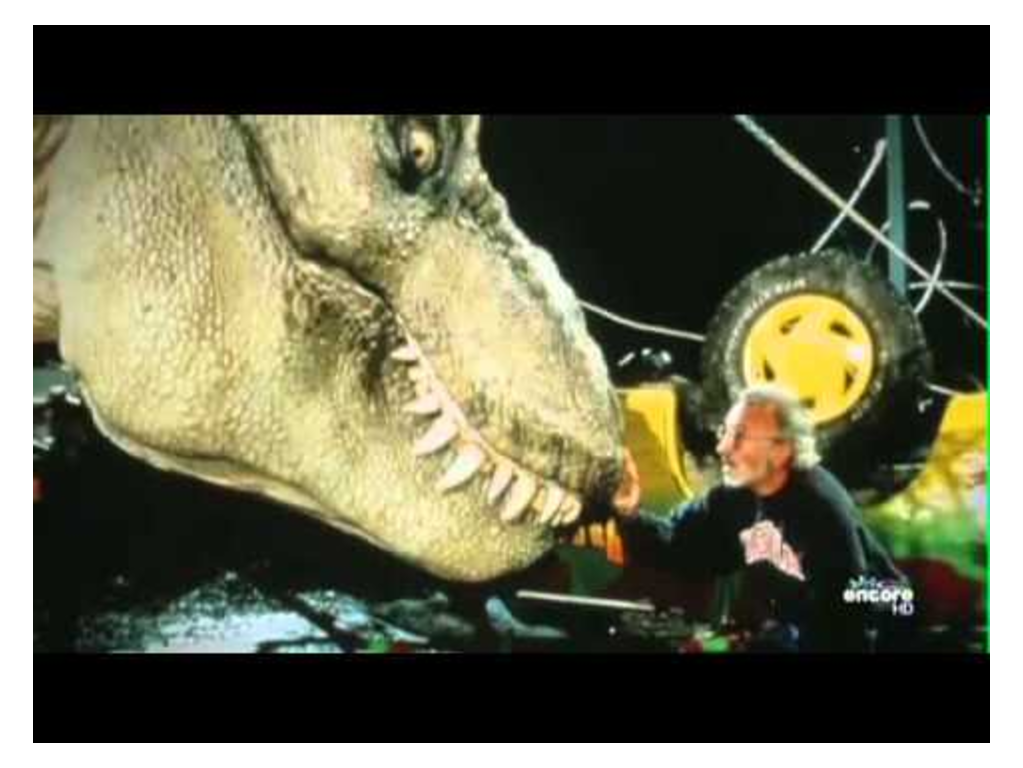 Movie 11.3 André and Wally B.
Alvy Ray Smith originally conceived the idea for this short, which represented André as a robotic style "android". John Lasseter was brought on to ILM to help realize the film, and he changed the character to a more organic form. It was rendered on the new ILM REYES system, which integrated motion blur, a lighting approach developed by Rob Cook, a particle system plant generation approach developed by Bill Reeves, and a new animation system called Motion Doctor realized by Tom Duff. It was rendered on all of the VAX computers at ILM, some borrowed machines at MIT, and several Crays from Cray Research in Minnesota. a Mitchell camera filmed it one frame at a time from the monitor. It premiered at SIGGRAPH 84, with George Lucas and his the girlfriend Linda Rondstat in attendance.
https://www.youtube.com/watch?v=C-L-WA-nQzI
---