Chapter 11: CG Production Companies

Metrolight

Founded in 1987 by James Kristoff (former President of Cranston/Csuri Productions), Mits Kaneko (JCGL), and Dobbie Schiff (former Director of Sales at Cranston/Csuri Productions), MetroLight brought many experienced animators and designers to work on projects in film and television. Originally called Northern Lights Studios, the company started in the former Robert Abel & Associates facility in Hollywood, with some of the old Abel equipment and a number of former Abel and CCP employees (including Tim McGovern, Doc Baily, Neil Eskuri, Al Dinoble, Con Pederson, Jim Hillen, Jim Rygiel (Abel), Steve Martino, Mark Steeves, Jon Townley, and Tom Hutchison 
(C/CP).)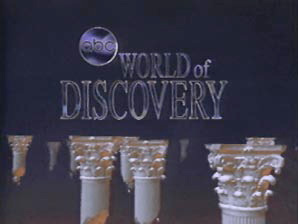 The company used SGI 3130 workstations and Wavefront software, as well as the equipment obtained from the Abel operation when they closed. After developing their own code to supplement and later supersede the capabilities of Wavefront, they opted to integrate the Alias and Maya code into their pipeline.
Beginning work in broadcast television (they continued a relationship with some clients that they had at CCP), they expanded into theaters with a series of computer animated trailers for AMC Theaters.
These spots, featuring the character "Clip", gave the cinema chain a distinctive "look" and began its long business association with MetroLight. MetroLight made a mark in feature film with 1990's Total Recall. The project required animating "skeletons" as characters passed through a futuristic security device capable of detecting anything from a weapon to a slipped disk. The effects were directed by Tim McGovern (who worked at Abel on Tron and Brilliance, and later helped found Sony Pictures Imageworks).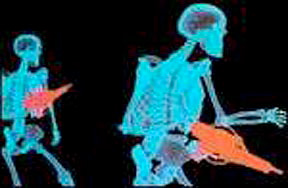 Originally planned to utilize motion capture, the scene had to be reconsidered after the data from the capture session was found to have some integrity problems. Instead, the studio rotoscoped film that was shot in low light during the capture. Tim and Metrolight won an Academy Award for their work on the Skeleton X-ray sequence in that film, which once again involved human motion and CG characters. The work was recognized for the fluid and realistic motion of the film's nine humans and one dog.
While continuing work in commercials and film, Metrolight explored the possibilities of CGI in music videos and interactive software. They also worked in the location entertainment field, with productions for theme park rides, and experimented with CG for games. They also wrote the 2D MetroCel software, under the direction of Mits Kaneko, who ran a very successful 2D production company in Japan. The ink and paint software, called Annie, was developed by the MetroCel division, headed by former C/CP software developer Mark Steeves. It was was used for the Ren & Stimpy TV series, and was later sold to Michael Milken's 7th Level. Steeves and Martino also left for 7th Level when the software was sold. 
Movie 11.6 Metrolight demo
Commercial demo reel from Metrolight Studios in Los Angeles
Rez.n8 Productions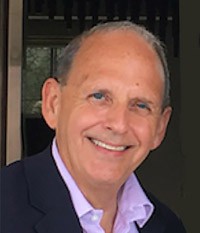 ReZ.n8 was formed in 1987 by Paul Sidlo (formerly creative Director at Cranston/Csuri Productions) and Evan Ricks. They quickly gained a reputation as a world leader in conceptualizing, designing and producing state-of-the-art computer graphics, animation and special effects for major corporations and the entertainment industry, including broadcast, theatrical and commercial markets. ReZ.n8 won numerous awards, including Emmys in 1995 and 1998 for the NFL on Fox Sports graphics and in 1992 and 1994 for broadcast design for the CBS Olympic Winter Games. ReZ.n8 received BDA Awards in 1996 for designing the Pro-Sieben web site and in 1997 for CBS Sports content graphics. ReZ.n8 was nominated for a 1998 BDA Award for its work as the sole provider for all graphics used in the CBS telecast of the 1998 Olympic Winter Games.
ReZ.n8's production manager supervised computer generated effects work for such large-scale productions as Titanic, The Fifth Element, and Dante's Peak. They had a fully integrated computer production environment featuring a state-of-the-art Windows NT network, which they received much attention around, as well as Mac and Unix networks and top-of-the-line SGI servers. Clients previewed the results of their work in a state-of-the-art multimedia facility, which featured a high-definition projection theater, surround sound and real-time interaction.
For many years, ReZn8 produced the on-air graphics for the Olympics. The magazine Digital Studio featured them in a 1998 cover story
In 2010 ReZn8 was purchased by Stereo Vision Entertainment, Inc.
Gallery 11.2 AMC Theaters (Metrolight)