Chapter 8: Commercial Animation Software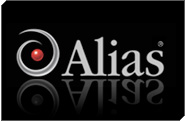 The corporate history of Wavefront Technologies changed dramatically in 1995, with the merger of Alias and Wavefront. On February 7, 1995, Wavefront Technologies, Inc., Silicon Graphics, Inc. and Alias Research, Inc. announced that they entered into definitive merger agreements. The new company's mission was to focus on developing the world's most advanced tools for the creation of digital content. "We created digital skin, then [Alias] did; now they've created digital hair and we're working on digital clothing. With both of us working together, we can attack the bigger technical problems instead of duplicating work," said Mark Sylvester, cofounder of Wavefront.
In April, 2003 the company was renamed Alias.
Following are some important events in the continuing history of the new company:
1995 – Alias used in films including Toy Story, Pocahontas, Casper and Golden Eye, and Batman Forever.
1995 – Sega Interactive uses PowerAnimator to create Stars Wars Arcade.
1996 – Alias|Wavefront sets up new offices in Hong Kong, Singapore, Malaysia and Australia.
1996 – Alias|Wavefront's Chris Landreth is nominated for an Academy Award for the short film, The End, to test new features added to the development of Maya including motion capture, facial animation and hair. (See Section 19.8 for more on Landreth.)


Scene from Landreth Film

1997- Alias|Wavefront reports a 44% increase in its sales over the previous year in industrial design sales and attributes it to the delivery of new advances in CAID technology as well as the release of new product versions: AliasStudio 8.5, Alias AutoStudio 8.5 and Alias Designer 8.5 Its existing customers include Philips design, Daewoo(UK), Rubbermaid, BMW, Renault, Honda and Audi.
1997 – Ford Motor Company chooses AliasStudio to standardize its existing computer-aided industrial design processes. Valued at over $4 million in sales and services, this is one of the largest sales in the company history. As a significant step in the implementation of Ford's C3P program, the purchase of AutoStudio represents the automaker's decision to replace its existing computer-aided industrial design processes and standardize on Alias|Wavefront software.
1997 – Launch of Composer 4.5 featuring motion blur, lens distortion and time warp technology. Effects created with Composer are featured in many Hollywood films including Mars Attacks, Dante's Peak, Casino, Broken Arrow and Waterworld.


Maya Logo

1998 – Alias|Wavefront introduces its new 3D flagship product Maya. Maya is a leader in the industry in the following key areas: bringing characters to life, explosive visual effect and system architecture. Representatives from Blue Sky/VIFX, Cinesite, Dream Pictures Studio, Dream Quest Images, GLC Productions, Kleiser-Walczak, Rhonda Graphics, Square, Santa Barbara Studios and Imagination Plantation were among many of the BETA customers to support Maya. Industrial Light & Magic makes a strategic investment in purchasing enough seats of Maya to give technical directors and artists throughout its digital production departments extensive use of Alias/Wavefront's most advanced 3D software.
1998 – Academy Award Plaques are awarded to Bill Kovacs and Roy Hall of Wavefront for the development of Advanced Visualizer. Certificates are awarded to Jim Keating, Michael Warhman and Richard Hollander for their contribution to the development of the Advanced Visualizer. Plaques are also awarded to John Gibson, Rob Krieger, Milan Novacek, Glen Ozymok and Dave Springer for PowerAnimator. Advanced Visualizer is acknowledged by the Academy as the first commercial software package for modeling, animating and rendering adopted into widespread use to create digital images with sufficient quality for motion pictures.


Scene from Bingo

1998 – Chris Landreth produces Bingo, an animated short, to run Maya through its paces, pushing the product to its limits and making sure it lives up to the industry's expectations. In Bingo, Chris Landreth introduces a cast of animated characters who are human-like and disturbingly freakish. Bingo garners international attention and is recognized at film festivals around the world.
1999 – Alias|Wavefront announces industrial design software Studio and DesignStudio for the Windows NT platform. Studio and DesignStudio are the choice of major automotive companies such as BMW, Fiat, Ford, Honda, Italdesign, and Renault.
1999 – Maya Complete incorporates all of the tools and features for world class animation on both IRIX and NT platforms. Maya Complete has been developed to provide state-of-the-art 3D solutions for a more broader, professional market. It includes Alias|Wavefront's award winning 3D modeling, rendering, and animation technology.
1999 – Maya Unlimited, the new graphics production suite for high-end film and video industry is introduced. Maya Unlimited incorporates all of Maya Complete elements plus Maya Cloth, Maya Fur, Maya Live, and Maya Power Modeling. It addresses the unique needs of high-end production houses, by providing them with tools that will help solve complex problems.
1999 – A subset of Maya Complete, Maya Builder was optimized to address the specific needs of level designers and programmers in the game and interactive title development community.
1999 – Alias|Wavefront announces at SIGGRAPH 99 that Maya has been used by Industrial Light & Magic (ILM) in the summer blockbusters Star Wars: Episode I "The Phantom Menace," The Mummy, and Wild, Wild West.
2000 – Alias |Wavefront includes a universal rendering policy for the release of Maya 3 that enables Maya Complete and Maya Unlimited customers to "float" the Maya Batch Renderer across any number of machines on Windows NT, IRIX and Linux platforms.
2000 – Alias|Wavefront announces its intentions in bringing Maya to the Apple® Mac® OS X platform.
2000 – Alias|Wavefront was rewarded with its largest, single software agreement ever from General Motors. The primary software provided is AutoStudio, SurfaceStudio, and StudioPaint
2000 – Maya was used to create the top four selling December 2000 titles for the PlayStation® 2 console. Electronic Arts (EA) Madden NFL 2001 led the list of top-sellers for December with SSX: Snowboard Supercross (EA) second, Tekken Tag Tournament (Namco) third, and NHL 2001 (EA) fourth. All three nominees for Best Visual Effects in a motion picture used Alias |Wavefront software. The Matrix, (Manex) Stuart Little, (Sony) and Star Wars Episode I: The Phantom Menace, (ILM) were rewarded with nominations for the ground breaking work in film. The Matrix went home with the Oscar.
2001 – In March, Alias|Wavefront ships entire suite of Maya 3D software products to the Red Hat™ Linux® operating system.
2001 – Alias|Wavefront expansion program continues with the release of version of its 3D computer-aided industrial design (CAID) software family, StudioTools, made specifically for the Hewlett-Packard® HP-UX® operating system.
2001 – Maya software played a pivotal role in allowing Square® USA to create a 23-digital-person cast for the much anticipated summer film Final Fantasy.
2001 – The recently unveiled mental ray® for Maya technology ships.
NOTE: In October of 2005 Autodesk announced that it had signed an agreement to acquire Alias. In January of 2006, the
acquisition
was finalized for US$197M in cash.
Movie 8.6 Alias/Wavefront Maya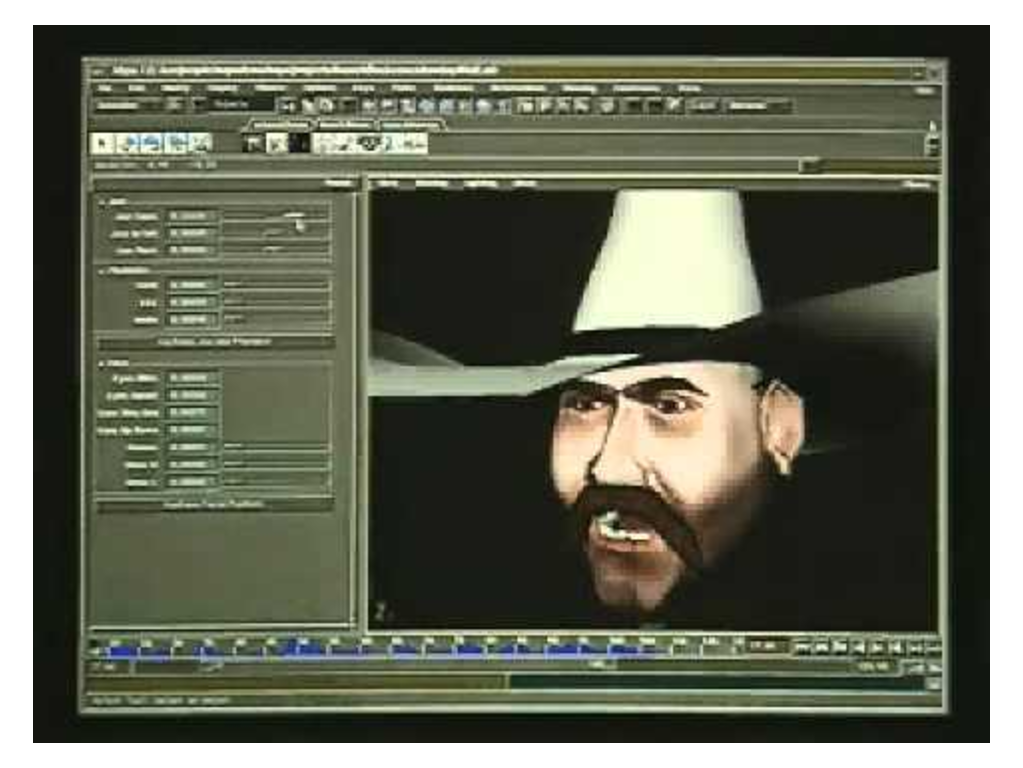 1998 Alias/Wavefront Maya demo reel
https://www.youtube.com/watch?v=pHFLapfliN8