Chapter 9: Computer Artists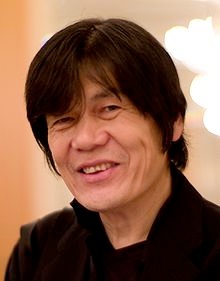 One of the foremost international computer artists is Yoichiro Kawaguchi of Japan. Yoichiro Kawaguchi was born on Tanegashima Island in 1952. He received his Master of Fine Arts from Tokyo University of Education in 1978. Currently he is Associate Professor of Computer Graphics Art at Art & Science Lab, Department of Art, Nippon Electronics College, Tokyo.
His early work was a collaboration with computer science researchers, who developed the LINKS computer, on which a lot of his work was produced. He used a technology called "metaballs" to get the soft, fluid, artistic forms of his organic shapes. Many of his algorithmic approaches to his art were taken from the growth patterns exhibited in seashells and spiraling plants.
Kawaguchi has exhibited at Biennale di Venezia 1986, Japan Pavilion EXPO 86, Vancouver, Ars Electronica, Linz 1986, AUSGRAPH '89, Sydney, and SIGGRAPH 90, Dallas. He has won numerous awards, e.g. "Eurographics '84"; Grand Prix PARIGRAPH '87; First Prize "Imagina '91".
Yoichiro Kawaguchi was awarded a Distinction by the Prix Ars Electronica jury for his entry Eggy in the category Computer Animation.
Kawaguchi had a long term collaborative relationship with Toyo Links, who developed hardware (LINKS-1) and software (TRACY) for raytracing meta-ellipsoids. Toyo Links also had a relationship with Hitoshi Nishamura and Prof. Omura at Osaka University. Toyo Links became Links Corp in 1988, and then started Imagica. They made a famous movie with creature motion, called BioSensor.
Movie 9.2 Interview with Yoichiro Kawaguchi
An episode from the UK Channel 4 series "283 Useful Ideas From Japan" first shown in 1990.  The interview is in Part 2, which can be seen at
https://www.youtube.com/watch?v=6qKjd0QXQO4
Part 1 can be seen at
http://www.youtube.com/watch?v=nJH0fLTR7YU


Gallery 9.2 Yoichiro Kawaguchi Artwork