Chapter 19: Quest for Visual Realism

After graduating from the University of Illinois with a specialty in mechanical engineering, Chris Landreth joined the North Carolina Supercomputing Center as a scientific visualization animator. He later became a Senior Animator at NCSC, where he produced his famous animation Data Driven: The Story of Franz K. (1993) in which various artistic elements were mixed with scientific visualization procedures to create a compelling animation.
In 1994, he went to Alias/Wavefront as a Senior Animator, where he produced the end (which won a number of awards in addition to an Academy Award nomination.) He has become known for his advanced character animations and scientific visualizations which explore unique ways of representing humanity and nature.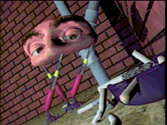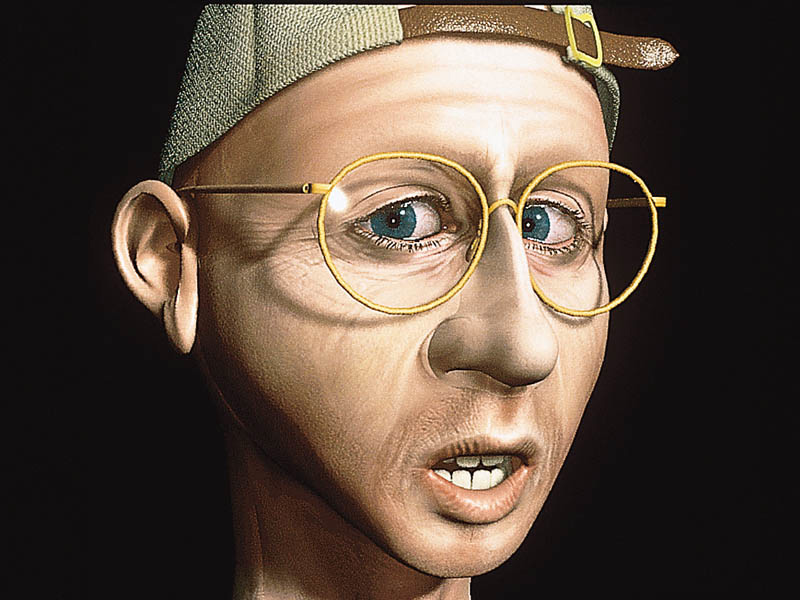 Other Landreth works include The Listener (1991), Caustic Sky: A Portrait of Regional Acid Deposition (1992), and Bingo (1998). Bingo is based on the short play Disregard This Play by Chicago's Neo-Futurist Theatre Company. The story deals with the age-old question: "What if a lie is told long enough and loud enough?" Bingo is the first animated short fully produced with Alias/Wavefront's animation software, Maya.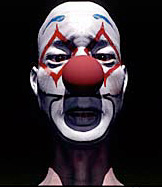 Bingo was originally conceived as an extensive in-house quality assurance project aimed at rigorously testing and demonstrating the technical capabilities of Maya. In Landreth's words, "This was in many ways a very unusual production. We were an ad-hoc production studio within a software development company. During this production, people who were programmers, testers and expert users became some of the most brilliant modelers, animators, technical directors and rendering artists I've ever seen in a production environment."
The following text is by Amy Johns from the October, 1998 Wired Magazine:
Beta testers don't usually get much attention on Oscar night. But Chris Landreth – who was nominated for an Academy Award for his 1996 all-digital short The End – is not your usual guy. A senior animator at Alias|Wavefront, Landreth says his job is "to be a tyrant." Long before his company's Maya program hit top f/x houses, Landreth put it to the test, searching for bugs and demanding new features.

For this untrained artist and onetime mechanical engineer, working at Alias is a "Faustian deal." He pushes, prods, and tests products, and in exchange he gets company time to create his own animations. His latest tour de force, Bingo, is a disturbing short based on a play by Chicago's Neo-Futurists. The eerily lifelike effects – from the swing of a pigtail to the twitch of an eyebrow – exploit features Landreth wrested from coders during a year and a half of testing.

In the increasingly specialized CG industry, Landreth relishes his dual role: "I am able to be technical – to help design the software – and at the same time be an artist who tells a story with those tools."
Movie 19.23 the end – Chris Landreth
https://vimeo.com/23454509.
"the end" was a short film produced by animator Chris Landreth to demonstrate the capabilities of the Alias/Wavefront suite of software modules. It was nominated for an Academy Award in 1996
Movie 19.24 Bingo – Chris Landreth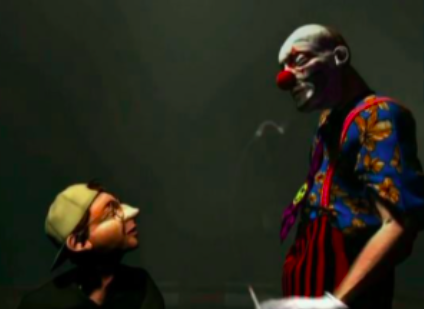 https://vimeo.com/23191218
Created in 1998, this film was produced by animator Chris Landreth as part of the development of the Maya animation system.