Chapter 8: Commercial Animation Software
The following history of Softimage was extracted from corporate historical accounts.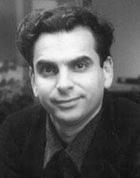 Softimage was founded in 1986 by National Film Board of Canada filmmaker Daniel Langlois. Langlois wanted to create animated films but was dissatisfied with the existing technology, which he felt was insufficient for his needs and designed to be used by computer scientists and technologists. His vision was a software company that addressed the creation of 3-D animation software not only for, but by artists. He felt that the concept marked a fundamental shift in how the industry viewed visual effects creation and generated a new breed of visual effects artists and animators. Other important members of the company included artist Char Davies (Davies left the company at the end of 1997 to pursue her artistic research separately. ) Several important milestones that have influenced the industry have come from the "artist/technology" vision:
the first integrated animation and effects system
the first company to port animation tools to PC (NT)
a broadening of integration to include post-production – with the release of Softimage|DS (now Avid|DS) and Softimage|XSI
the expansion of animation and effects tool accessibility to the mass-markets in games and web content industries.
The first development effort for the startup company was the Softimage Creative Environment system, with "creative workflow and process integration". In 1987 Langlois and engineers Richard Mercille and Laurent Lauzon began development of the company's 3-D application software. Creative Environment 1.0 was launched at SIGGRAPH 88. For the first time, all 3-D processes (modeling, animation, and rendering) were integrated. The system featured advanced tools and the first production-speed ray tracer. Creative Environment (eventually to be known as Softimage®|3D), became the standard animation solution in the industry.
Over the next several years the development team at Softimage released new versions of the 3-D software that included new innovations in image creation. For example, Creative Environment 1.65 added texture mapping (1989), Creative Environment 2.5 (1991) featured the Actor Module with IK (inverse kinematic), enveloping, and constraints, which enabled animators to combine conventional techniques (such as editing and keyframing) with these new capabilities. The system later won an award from the Academy of Motion Pictures Arts and Sciences. In 1990, the software was sold with an SGI workstation for $65,000.
Softimage went public on NASDAQ in 1992. That same year they started an aggressive acquisition effort, with the inclusion of the EDDIE® software and Painterly Effects. This provided a complete effects generation toolkit with advanced image processing tools for color correction, filtering, rotoscoping, morphing and painting. 1992 also saw an important corporate philosophy realized as Softimage opened their software to third-party developers. The channels performance capture technology offered a new dimension to CG character animation. The technology was used that year to create a memorable spot featuring 3-D dancing cars and gas pumps for Shell Oil.
1993 saw the second public offering of Softimage stock. The expansion of the creative product environment continued, with an agreement between Softimage and mental images that addressed rendering technology. Creative Environment 2.6 was released, featuring file management, metaclay, clusters, flock animation, weighted envelopes, channels, and an expansion of the open system policy. The Creative Toonz 2-D animation package automated the more tedious tasks involved in 2-D cel animation, such as inking-&-painting, while still maintaining the look of hand-drawn images and characters. With computer workstations advancing to be able to handle video, Softimage began the development of Digital Studio, as a step towards integrating the 2D/3D production pipeline. The power of a post-production environment in a software-based solution is consistent with Langlois' original vision for the company. mental ray®, an advanced stand-alone rendering system and Particles, an interactive particle animation system used to create natural phenomena such as clouds, snow, fire, etc. became part of the Softimage stable.
In 1994 Softimage merged with Microsoft Corporation, who acquired the company for $160M. Creative Environment 2.65 was released which featured expressions, dopesheet, ghost mode, and shape interpolation. The IDEAS (Interactive Developer's Entertainment Authoring Software) with ProPlay and ProPlay Plus was released. This software included Softimage Creative Environment, NURBS support, polygon and color reduction tools, dynamic simulations and inverse kinematics. It also Featured Eddie compositing, video-effects software, distributed ray tracer and the 3-D particles kit. Much of this system was aimed at the evolving game developer market.
Exploiting the power of the Pentium processor, Softimage developed the first high-end product on Irix and Windows NT in 1995. Creative Environment became Softimage|3D with a release that featured NURBS modeling, relational maudlin, trimming, instantiation, polygon reduction, tangent-to-path, constraint, Q-stretch, expressions, motion control, Actor, Particle, mental ray rendering, and Metaclay. (Langlois received a Scientific and Engineering Award from the Academy of Motion Pictures Arts and Sciences in 1998 for Actor). User-interface enhancements included hot-key remapping. The Softimage|3D "extreme" version included Osmose (virtual reality), the new Virtual Theatre (featuring performance capture and real-time compositing), and mental ray. The Softimage|Toonz version 3.5 and Softimage|Eddie version 3.2 were also released.
The next two years saw the release of Softimage|3Dv 3.5 and Softimage|SDK Trance, "Sumatra"(code name) and RenderFarm, and Softimage|DS, one of the world's most comprehensive nonlinear production systems (NLP™) for creating, editing and finishing videos. Softimage|DS enabled users to seamlessly integrate picture and audio editing, compositing, paint, image treatment, special effects, character generation and project management into one environment.
In 1998 Avid Technology, Inc. acquired Softimage for $247.9M (some reports indicate that the purchase price was closer to $300M). The two companies joined forces to develop the next generation tools for digital artists. The Animation Sequencer was introduced, and in 1999 "Sumatra" became the world's first nonlinear animation editing system and merged all 3-D animation, editing, and composting tasks. In 2000 The Motion Factory, Inc., was acquired. The Fremont, CA-based company specialized in applications for the creation, delivery and playback of interactive rich 3-D media for character-driven games and the Web. In 2001 Softimage entered into an Xbox tools and middleware agreement with Microsoft, and they announced support for Linux. Softimage and Electric Rain collaborated to bring Flash, EPS, AI and SVG exports to Softimage|XSI customers. Michael Stojda became the Managing Director of the company in April of 2001 after working at Softimage and Avid and managing a wide range of effects, editing, and finishing products at both companies.
Softimage customers include some of the most prominent production studios, such as Industrial Light and Magic, Digital Domain, Sega, Nintendo, and Sony . They have used Softimage to create animation for hundreds of major feature films ( Jurassic Park, Titanic, The Matrix, Men in Black, Star Wars – the Phantom Menace, Gladiator, Harry Potter, AI: Artificial Intelligence, Pearl Harbor, Queen of the Damned ), games (Super Mario 64, Tekken, Virtual Fighter, Wave Race, NBA Live) and thousands of commercial, corporate and student projects.
On October 23, 2008, Autodesk signed an agreement with Avid Technology to acquire the brand and the 3D animation assets of Softimage for approximately $35 million, thereby ending Softimage Co. as a distinct entity. The video-related assets of Softimage, including Softimage|DS (Avid|DS) continued to be owned by Avid. In 2014, Autodesk announced that it would "retire" Softimage and provide a migration platform for their customers to either the 3ds Max or Maya products.
In the Spring of 1997 through an endowment provided by Daniel Langlois, the
Daniel Langlois Foundation
was established. It is a private philanthropic organization whose scope of activity is international. The purpose of the Foundation is to further artistic and scientific knowledge by fostering the meeting of art and science in the field of technologies. "The Foundation's mission is to promote contemporary artistic practices that use digital technologies to express aesthetic and critical forms of discourse, to encourage interdisciplinary or multidisciplinary research projects and, in general, to support the development of projects calling for cooperation between people from a variety of fields, such as artists, scientists, and engineers or technologists." explained the Foundation's Director of Programs, Jean Gagnon.
Movie 8.8 Softimage
Softimage Animation Reel (1995)
https://www.youtube.com/watch?v=LrNQQvAKO2o
This is Part 1 of 2. The second part can be viewed at
http://www.youtube.com/watch?v=xHeKXv4BY0M
City of Lost Children (character animation) Trailer