Chapter 8: Commercial Animation Software
The following history of Side Effects was extracted from
 http://www.sidefx.com

Based in Toronto, Canada, Side Effects Software was established in 1987 by Kim Davidson and Greg Hermanovic, an animation director and programmer respectively. This duo founded their new production/software company on a 3D animation package, PRISMS, which they had acquired from their former employer Omnibus. Side Effects Software developed this procedural modeling and motion product into a high-end, tightly-integrated 2D/3D animation software which would incorporate a number of technological breakthroughs.
Prior to co-founding Side Effects, Hermanovic worked as the Director of Research at Omnibus. When the company went bankrupt in 1987 he teamed up with Director of Animation, Kim Davidson, to buy the rights to the company's PRISMS 3D animation software code. The two partners incorporated Side Effects and set out both to provide content for the Toronto broadcast market and to continue developing PRISMS. In the time that has elapsed since then, the company has turned its attention fully toward development and grown to become one of the world's leading 3D animation software providers. Throughout his career with Side Effects Software, Hermanovic was the driving force behind the implementation of such cutting edge innovations as: procedural modeling, morphing and CHOPs (nonlinear, nondestructive motion editing). Hermanovic was experimenting with C-music and algorithmic composition as far back as 1982. In February 2000, he founded Derivative, Inc. to bring professional special-effects technology to the VJ (visual jockey) scene. Derivative produces innovative tools for designing and performing interactive 3D artworks and live visuals.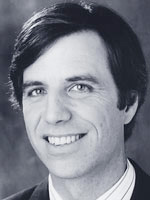 Davidson also owned Catapult Productions, which was founded in 1992 for the purpose of creating entertainment using computer character animation. Their specialty was children's content. He graduated from the University of Waterloo with degrees in Architecture and Mathematics and did extensive graphics programming since 1980. He was the animation director at two large commercial animation houses in Toronto from 1986-1990 and worked on or directed over 300 hundred computer animated pieces in that time.
PRISMS was used extensively to create visual effects for broadcast and feature films in the late '80s and '90s. Early film projects included: Apollo 13; Twister; The Fifth Element, Independence Day and Titanic – the last two having won an Academy Award for Best Visual Effects. The company would continue to develop and support PRISMS until version 7.1 in 1998.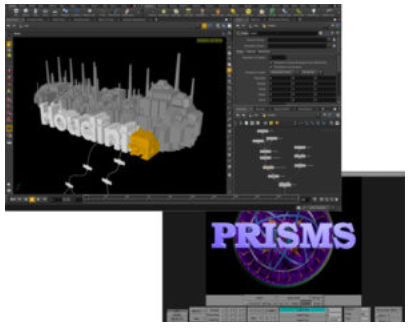 At SIGGRAPH 1996 Side Effects Software introduced Houdini: a next-generation 3D package that would prove to be more sophisticated and artist-friendly than its predecessor. From the following year to the present Houdini has been honored with numerous awards including an annual CGW Innovation Award. Houdini is used around the world to develop cutting edge 3D animation in the film, broadcast and gaming industries. To better serve the needs of its West Coast clients, Side Effects opened a Santa Monica, California-based office in 1995. The positive results can be seen in such recent hit movies such as Fight Club, Hollow Man and X-Men as well as Academy Award winners: What Dreams May Come and The Matrix.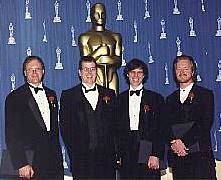 In 1998 the Academy of Motion Pictures Arts and Sciences presented a Technical Achievement Award to Side Effects Software principals Kim Davidson and Greg Hermanovic and programmers Paul Breslin and Mark Elendt, for the development of the procedural modeling and animation components of PRISMS. 
Whether it's procedural motion/animation, or motion and audio editing, Side Effects Software has proven itself time and again to be an industry innovator. Some of the first breakthroughs that Side Effects included a high-end commercial 3D animation package:
1987 First to put a GUI on a procedural modeling system
1988 First to incorporate an expression language in the user interface
1989 First to add metaballs; First to have a polygon reduction tool (greduce)
1992 First to include a particle system; First to have a morphing package (mojo)
1993 First to have integrated motion capture (moca); First to include time frame sampling (tima)
1995 First to integrate all components (modeling, animation, rendering, compositing) into one executable;First to support NURBS, polygons, and Beziers as "equal citizens"
1998 First to have audio editing (Chops); First to put a GUI on a procedural particle system; First to introduce hierarchical splines
1999 First to port to the Linux O/S
Movie 8.7 Side Effects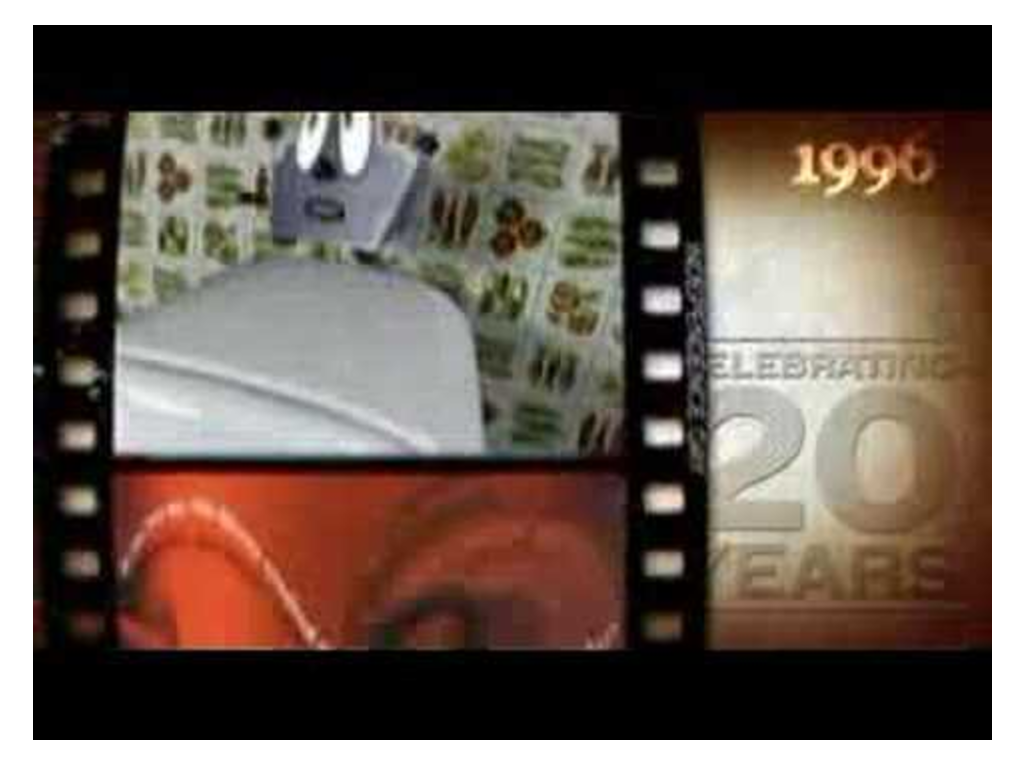 Side Effects 20 Year Anniversary Reel (2007)
https://www.youtube.com/watch?v=ScrDrCN5b5s

An article in fxguide about Side Effects on their 25th anniversary