Chapter 6: Commercial Companies
6.5 Robert Abel and Associates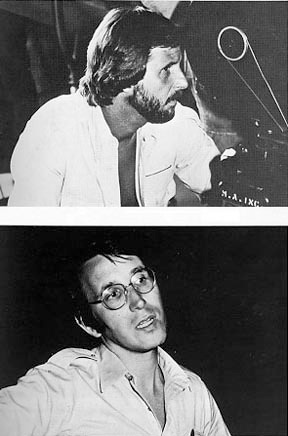 Robert Abel & Associates was founded in 1971 by Bob Abel, with his friend and collaborator Con Pederson. Abel had done early film work with famous designer Saul Bass and camera work with John Whitney, who was working with Bass on titles for Hitchcock's Vertigo. After touring with several rock bands documenting their concerts, Abel joined Pederson to adapt the camera system used for the movie 2001 to general film effects work, particularly for the ABC television network, in conjunction with Harry Marks.  
Early expertise was in multiple stop motion photography rigs and special film effects layouts. At one point Abel & Associates employed nine horizontal motion control tracks, several 360 degree motion-controlled boom arms, optical printers, front and rear projection systems, and vector and raster graphics systems.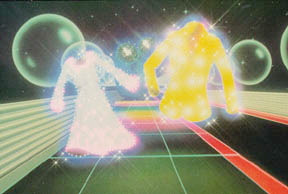 Abel did early innovative work in film effects, including creative use of slit-scan and film streaking, including a process perfected by Richard Taylor that was dubbed the "candy-apple neon" look used in famous spots for 7-Up and Levis.
The company later developed sophisticated pre-visualization vector graphics tools, using the Evans and Sutherland (E&S) PS2 graphics display. Bill Kovacs pushed this technology further, and created some outstanding graphics filmed directly from the vector device using vector fill approaches, including the notable Panasonic Glider animation, ads for TRW, and the The Black Hole test for Disney, which was used for the opening sequence of the movie.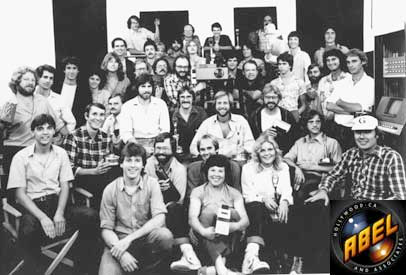 Abel was one of four companies (with Triple-I, Digital Effects and MAGI) contracted to do graphics for the Disney movie TRON in 1982, after Disney worked with Abel for promotional materials and The Black Hole project.
Movie 6.14 Panasonic Glider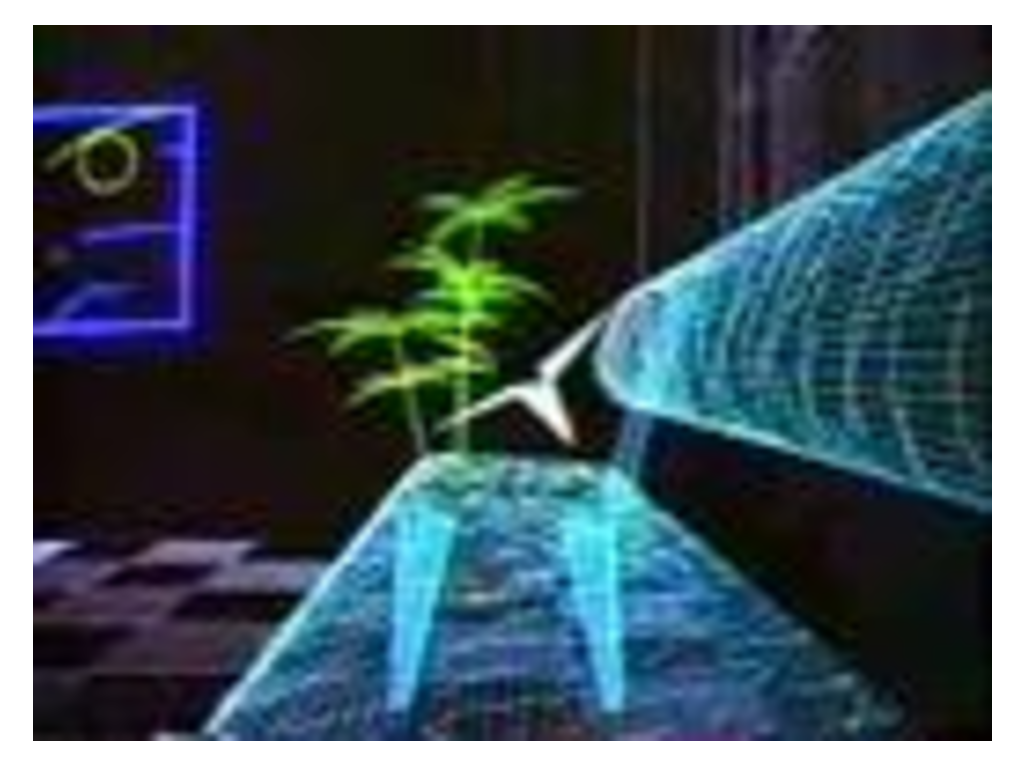 Produced by Abel in 1981, the animation was filmed directly from the screen of the E&S vector display, using colored filters https://www.youtube.com/watch?v=3KFV0HbYULk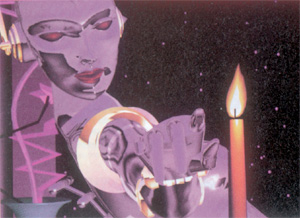 Abel later got heavy into raster graphics with software developed by Bill Kovacs, Roy Hall, Kim Shelly, Michael Wahrman, and others through a division called Abel Image Research. Key Abel raster work included a short demo film entitled High Fidelity, ads for Benson and Hedges, the Sexy Robot (after Fritz Lang's 1926 robot in Metropolis?), a now-famous ad titled Brilliance, and the opening sequence for Spielberg's Amazing Stories television show (see 1985 demo reel.)
Abel garnered multiple Clio awards (33) and had arguably the finest collection of art and technical directors in the industry. Their strength was in the ability to bring the knowledge of traditional effects work, cinematography and film making to the area of CGI. The list included "Doc" Baily, Michael Gibson, Frank Vitz, Tim McGovern, Randy Roberts, Charlie Gibson, Dale Herigstad, Richard Hollander, John Hughes, Steve Goldberg, Kenny Mirman, and others.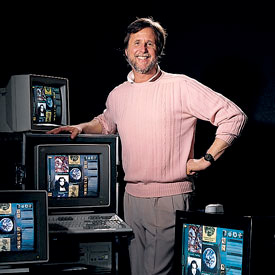 Abel Image Research, or AIR, as it was known in the discipline, was established as a subsidiary of Abel and Associates, and was charged with developing and licensing raster software for production. Their success was limited, and the division was ultimately purchased for $1M by Wavefront, ostensibly to keep AIR from competing with the new software company.
Besides the stable of motion control and film equipment, computer graphics equipment included DEC Vax, Gould and SGI computers, Evans & Sutherland vector devices, Raster Tech frame buffers and proprietary film and recording equipment.
Some people suggest that the Abel raster software was later developed into the Wavefront Technologies product when Bill Kovacs purchased the rights to it in 1987; others dispute this, and maintain that Wavefront was developed independently, with obvious influence from the Abel software only.  Abel was acquired in October, 1986 by John Pennie of Omnibus Computer Graphics of Canada for $7.3 million.
In 1987, Omnibus defaulted on investments and closed DP, Omnibus and Abel on March 27, 1987 (called DOA day). As a result of the closure, many former Abel animators and directors left and were instrumental in starting or working for other high quality CGI companies, including Rhythm and Hues, Metrolight, Sony Imageworks, Santa Barbara Studios, Boss Films, Kroyer Films, deGraf/Wahrmann, etc. Abel went on to be an Apple Fellow, and started his own company, Synapse Technologies, and began producing two interactive multimedia projects for IBM, "Evolution" and "Revolution," as well as a project about flight for the Smithsonian Air and Space Museum. He also was affiliated with the Center for the Digital Arts at UCLA. (Note: Bob Abel passed away in September 2001.)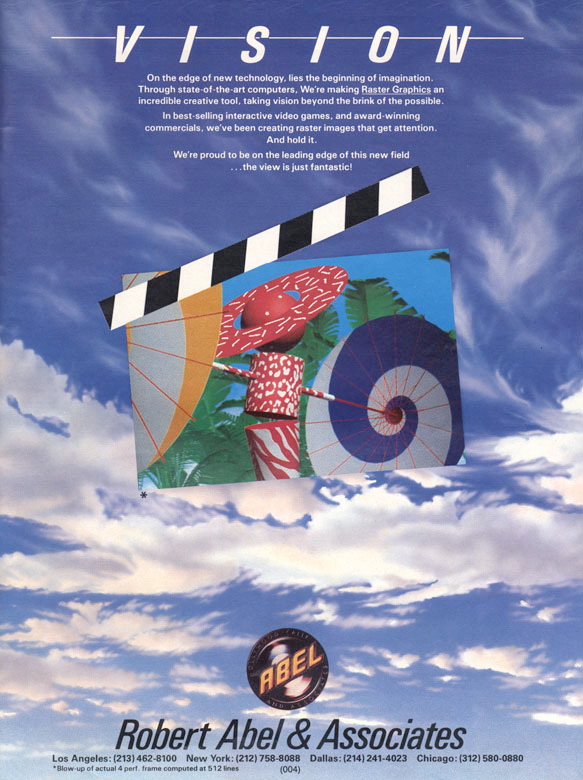 Gallery 6.3 Robert Abel & Associates Image Collection