Chapter 6: Commercial Companies
6.8 Omnibus Computer Graphics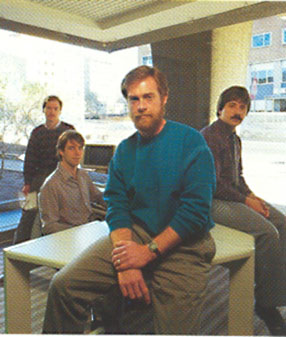 Omnibus was founded in Toronto. They were originally in the business of marketing and communications, and expanded into video production. They founded Image West in Hollywood in 1975. Image West primarily used analog video for production, including the famous Scanimate (more about Scanimate can be found in Chapter 12.) In the late 70s, Image West split from Omnibus.
In 1974, they hired John Pennie as President, and they established Omnibus Video, Inc. in 1981 (using the NYIT Tween software), and Omnibus Computer Graphics in 1982. The produced the first CG commercial in Canada in 1983, and went public later that year.They opened an office in New York in 1984.(which was headed by George Heywood) , and in 1986 purchased Digital Productions for 800,000 shares of stock valued at $12M, and Robert Abel and Associates for $7.3M to establish a presence in Los Angeles in the film world. They also opened a Japanese facility.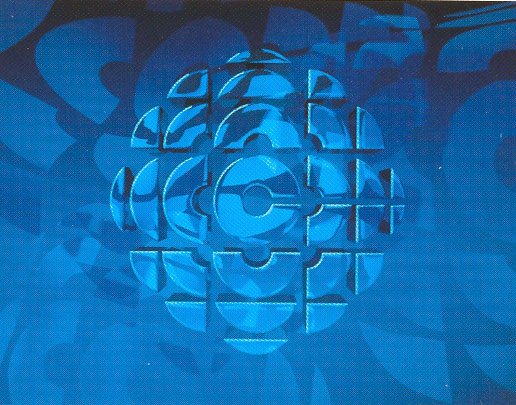 Omnibus purchased the Foonly F1 from Triple-I and placed it on the Paramount lot. The investments that allowed for the takeovers of DP and Abel were in part due to predictions by Pennie that investors would see income of upwards of $55M per year. They consolidated the efforts of the three companies and initially laid off 50 people. As a result of the extremely fast expansion and alleged discrepancies in the stock offering, they accumulated a $30M debt, including losses of $5.9M in one quarter alone.[1] As a result, they closed the doors on the combined companies in October of 1987, thus closing the three CGI powerhouses in one fell swoop. Almost 150 people were affected by the closure. This became known as DOA day (Digital-Omnibus-Able).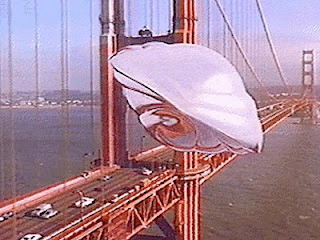 Omnibus productions (pre DP/Able) include Explorers, Flight of the Navigator, Wonderworks, and the promotion for the Vancouver Expo. The PRISMS software (funded by a grant from the Canadian government) developed at Omnibus was sold to former employees Kim Davidson and Greg Hermanovich who started SideFX Software in 1987. They currently market the Houdini software product.
The following article is from an issue of the Canadian publication Graphics Exchange:
Technology Stories Your Grandfather Never Told You
JOHN PENNIE WAS A CANADIAN BOY WITH A DREAM. He knew without a shadow of a doubt that there was a big, bright future in computer graphics, and he was determined to be part of the big boom when it happened.
In 1982 he started a company called Omnibus . By 1984, Pennie had Omnibus steam-rolling; slick annual reports and state-of-the-art computer animation studios in Toronto and Los Angeles made it easy for Pennie to dazzle heavyweight investors with high tech glitz and the promise of having a piece of the digital future. In Canada, Pennie could point at the whirling logos of CTV and CBC on any television set to demonstrate how his company was on the leading edge of the industry.
But Pennie still wasn't satisfied. His ultimate goal was to own the computer graphics industry – all of it. This was the 80s – the Me decade, the decade of big bucks, and bigger bucks always just around the corner. In 1986, Pennie landed a really big sugar daddy, in the form of the Royal Bank. He had a megaplan, and now he was ready to go into action – south of the border.
The two largest computer graphics companies in the United States at that time were Digital Productions and Robert Abel & Associates Inc. In June, 1986, backed by various investors and $6 million of the bank's money, Omnibus swallowed Digital. In October, it dropped $7.3 million to take over Abel & Associates. Pennie could see his dream starting to unfold. Omnibus now controlled the North American computer graphics industry (and had a pair of $13 million Cray supercomputers to prove it). Unfortunately, the founders and management of these two companies didn't share Pennie's grandiose vision, and they got out fast.
The dream didn't last long. By March, 1987, Omnibus was sinking under the weight of $30 million in debt and in default on its loan agreements; in May it was in bankruptcy, leaving the American computer graphics industry in ruins. Omnibus was omnibust, and the cream of the continent's digital animators were out on the street.
Such is the nature of influence. One individual's actions can alter the course of a whole industry. In the case of John Pennie, his overzealous attempt to dominate an industry wound up shattering it. Yet the demise of Omnibus spawned a host of smaller, more aggressive companies throughout the U.S. and Canada (one of which is Toronto's Side Effects Software) and the computer graphics industry successfully regenerated itself with new technologies and new visions to become what it is today.
Movie 6.37 Omnibus demo
1985 commercial demo reel for Omnibus Computer Graphics
https://www.youtube.com/watch?v=K18ZcE2t1Kw
---
From CG101, quoting Dave Sieg: The Omnibus management knew nothing about computer animation, but kept muttering about "Economies of Scale". The reality was: three separate sales forces, three separate production crews, three separate facilities, philosophies, software systems and hardware systems, none of which were likely to ever work together. What is ironic is that the next Star Trek movie was about to go into production, and had tons of CGI work in it. We had good contacts with the right people, and we did some amazing tests (I have videotape!) of the Enterprise that blew the modelmakers away. But they were too scared Omnibus would go under to give us the contract that would have saved us ↵